Celebrity Cricket League 2023
Cricket, often referred to as the "gentleman's game," has captivated millions of fans around the globe. The excitement, drama, and sheer athleticism displayed on the field have made it one of the most popular sports in the world. In recent years, a unique and exhilarating format of the game has emerged – the Celebrity Cricket League. The Celebrity Cricket League 2023 promises to be a sensational event that combines the thrill of cricket with the glamour and star power of the entertainment industry.
What is the Celebrity Cricket League?
The Celebrity Cricket League (CCL) is a one-of-a-kind cricket tournament that brings together renowned celebrities from the Indian film industry, television, and other entertainment sectors. It provides a platform for these celebrities to showcase their cricketing skills and compete against each other in a highly competitive yet entertaining environment. The league aims to bridge the gap between cricket and the entertainment industry, creating an unforgettable experience for both the participants and the fans.
History of the Celebrity Cricket League
The Celebrity Cricket League made its debut in 2011, and since then, it has gained tremendous popularity among fans and celebrities alike. The league was conceptualized by entrepreneur Vishnu Vardhan Induri and actor Salman Khan, who envisioned a tournament that would combine the nation's love for cricket and cinema. The inaugural season of the CCL witnessed immense success, with packed stadiums, high television viewership, and an electrifying atmosphere.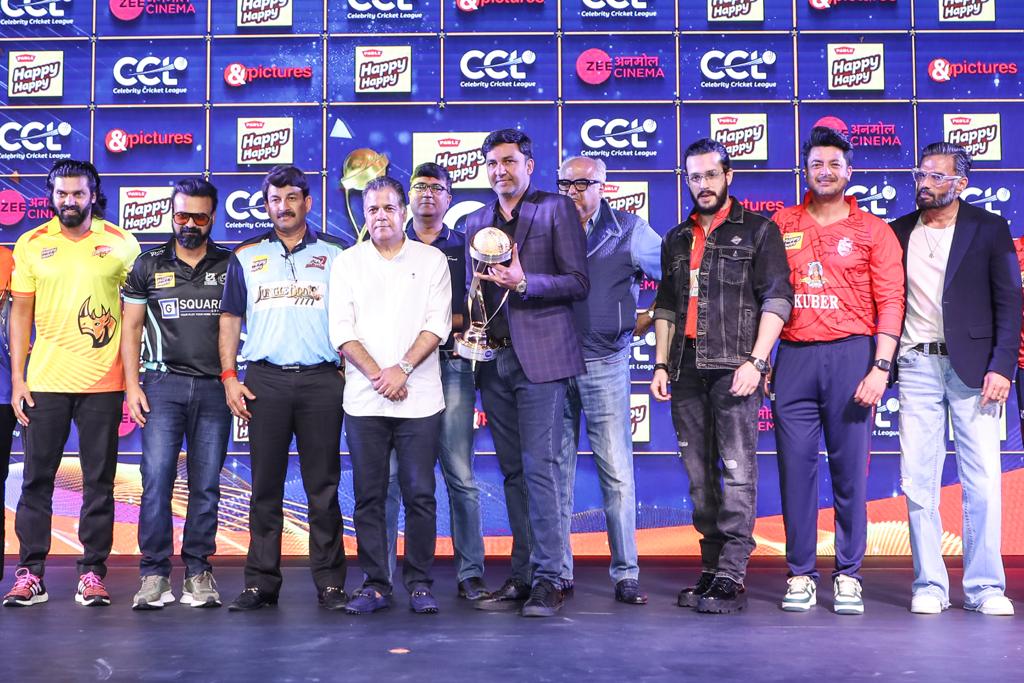 Format of the Celebrity Cricket League 2023
The Celebrity Cricket League 2023 is set to follow a format similar to its previous editions. The tournament features a total of eight teams representing different film industries and regions across India. These teams are comprised of celebrities who are not only known for their on-screen performances but also possess remarkable cricketing skills.
The tournament will be divided into two phases – the group stage and the knockout stage. In the group stage, the teams will compete in a round-robin format, facing each other once. The top four teams from the group stage will advance to the knockout stage, which includes semi-finals and the grand finale.
Teams and Participants
The Celebrity Cricket League 2023 will witness the participation of some of the biggest names from the Indian film and entertainment industry. Let's take a closer look at the eight teams and their star-studded line-ups:
1. Bollywood Badshahs
Captain: Shah Rukh Khan
Icon Player: Amitabh Bachchan
Notable Players: Akshay Kumar, Ranveer Singh, Deepika Padukone, Kareena Kapoor Khan
2. South Superstars
Captain: Mahesh Babu
Icon Player: Rajinikanth
Notable Players: Vijay, Allu Arjun, Samantha Akkineni, Nayanthara
3. Tollywood Tigers
Captain: Junior NTR
Icon Player: Prabhas
Notable Players: Ram Charan, Rana Daggubati, Kajal Aggarwal, Tamannaah Bhatia
4. Kollywood Kings
Captain: Vijay Sethupathi
Icon Player: Suriya
Notable Players: Dhanush, Vikram, Nayanthara, Trisha Krishnan
5. Sandalwood Warriors
Captain: Yash
Icon Player: Puneeth Rajkumar
Notable Players: Darshan, Sudeep, Rakshit Shetty, Radhika Pandit
6. Mollywood Masters
Captain: Mohanlal
Icon Player: Mammootty
Notable Players: Prithviraj Sukumaran, Dulquer Salmaan, Nivin Pauly, Manju Warrier
7. Pollywood Powerhouses
Captain: Diljit Dosanjh
Icon Player: Gippy Grewal
Notable Players: Ammy Virk, Sonam Bajwa, Neeru Bajwa, Babbu Maan
8. Marathi Mavericks
Captain: Riteish Deshmukh
Icon Player: Shreyas Talpade
Notable Players: Sachin Khedekar, Mahesh Manjrekar, Sai Tamhankar, Sonali Kulkarni
The Road to Glory: Schedule and Venues
The Celebrity Cricket League 2023 will be a month-long extravaganza filled with thrilling matches and unforgettable moments. The tournament is scheduled to kick off on [insert date] and culminate in a grand finale on [insert date]. The matches will be held at some of the most iconic cricket stadiums in India, including the Wankhede Stadium in Mumbai, Eden Gardens in Kolkata, and M. Chinnaswamy Stadium in Bengaluru.
Let's take a look at the schedule of the tournament:
| Match | Date | Venue |
| --- | --- | --- |
| 1 | [Date] | [Stadium name] |
| 2 | [Date] | [Stadium name] |
| 3 | [Date] | [Stadium name] |
| 4 | [Date] | [Stadium name] |
| 5 | [Date] | [Stadium name] |
| 6 | [Date] | [Stadium name] |
| 7 | [Date] | [Stadium name] |
| 8 | [Date] | [Stadium name] |
| 9 | [Date] | [Stadium name] |
| 10 | [Date] | [Stadium name] |
| … | … | … |
| Semi-final 1 | [Date] | [Stadium name] |
| Semi-final 2 | [Date] | [Stadium name] |
| Grand Finale | [Date] | [Stadium name] |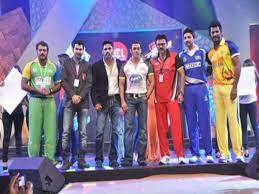 FAQs about Celebrity Cricket League 2023
Q: Where can I buy tickets for Celebrity Cricket League 2023 matches?

A: Tickets for the Celebrity Cricket League 2023 matches can be purchased online through the official website of the league or from authorized ticketing partners. Keep an eye on the official social media handles for ticket sale announcements.

Q: Will the matches be broadcasted on television?

A: Yes, the matches of the Celebrity Cricket League 2023 will be telecasted on popular sports channels, ensuring that fans can enjoy the action from the comfort of their homes.

Q: Are there any restrictions for attending the matches due to the ongoing COVID-19 pandemic?

A: The organizers of the Celebrity Cricket League 2023 are closely monitoring the situation and will adhere to the guidelines and protocols set by the government and health authorities. Any restrictions or safety measures will be communicated through official channels.

Q: Will international celebrities be part of the Celebrity Cricket League 2023?

A: The Celebrity Cricket League primarily focuses on Indian celebrities. However, there may be guest appearances and performances by international celebrities during the opening ceremony and other special events.

Q: Can fans meet and interact with their favorite celebrities during the tournament?

A: The fans' interaction with celebrities may vary depending on the specific guidelines and arrangements made by the organizers. Autograph sessions, meet-and-greet events, and fan engagement activities may be organized at select venues.

Q: Will there be any after-match parties or celebrations?

A: The Celebrity Cricket League is known for its star-studded after-match parties, where celebrities and fans come together to celebrate the spirit of the game. Details about such events will be shared closer to the tournament.
In Conclusion
The Celebrity Cricket League 2023 is all set to captivate cricket and entertainment enthusiasts with its blend of athleticism, star power, and glamour. The tournament promises to be a remarkable display of talent, sportsmanship, and sheer entertainment, creating memories that will last a lifetime. Whether you're a cricket fan or a cinema aficionado, mark your calendars for this ultimate entertainment extravaganza!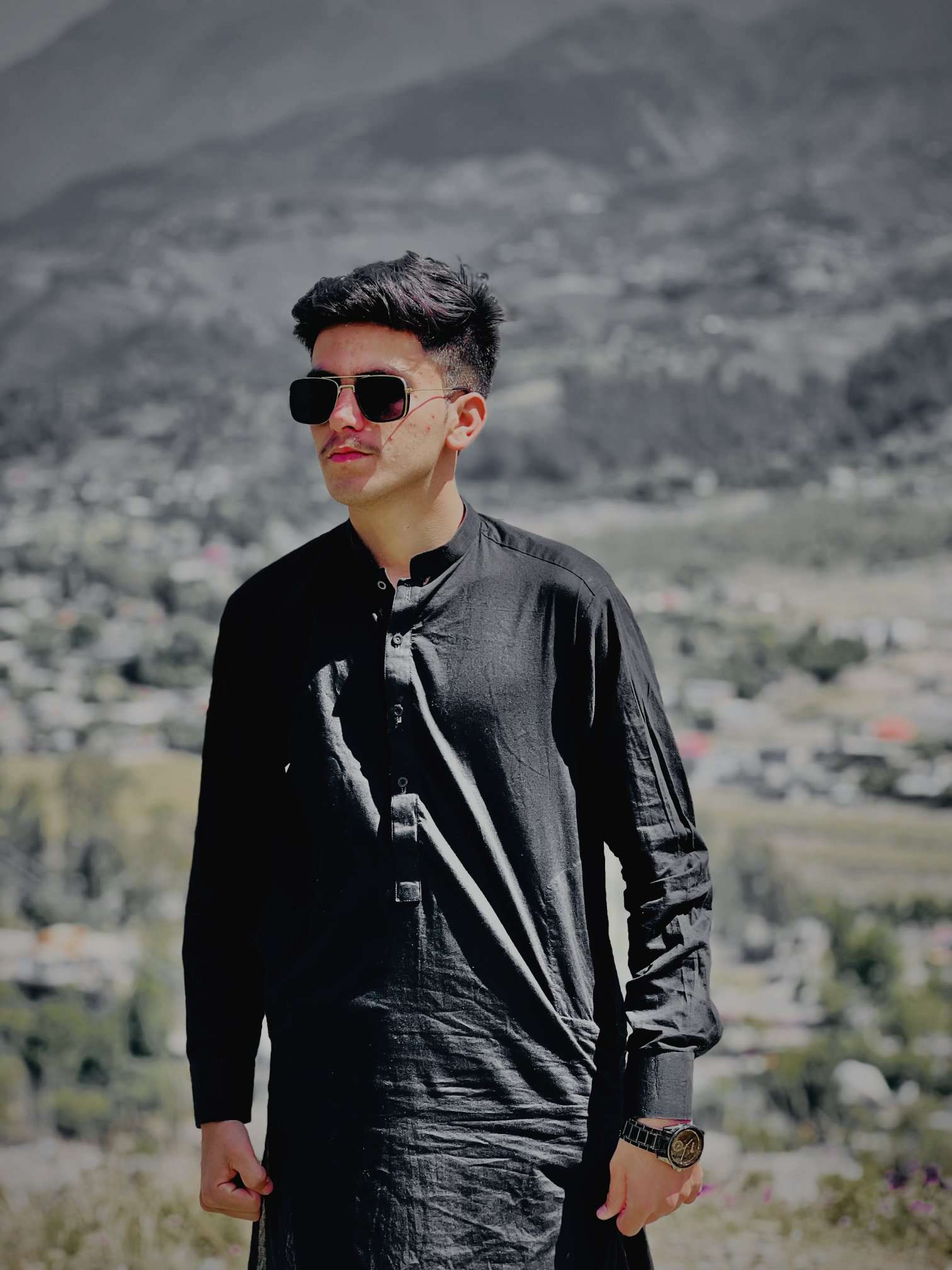 Rocklord is an experienced blogger with a wealth of knowledge and expertise in creating great content. With 5 years of experience in the industry, Rock lord has established himself as a thought leader and influencer in the blogging community. His insightful and engaging content has captivated readers and left them craving for more.
Contact : Rockseo333@gmail.com