Introduction
In the dynamic world of gaming, self-expression has become an integral part of the player experience. Roblox, the popular online gaming platform, offers players a unique opportunity to unleash their creativity and showcase their personal style through virtual fashion. One of the key components of customization in Roblox is the ability to design and wear unique T-shirts. In this comprehensive guide, we will delve into the world of Roblox T-shirt, exploring everything from their creation to popular designs and tips for standing out in the Roblox fashion scene.
Roblox T-Shirt: The Basics
Roblox T-shirt are virtual garments that players can design, purchase, and wear within the Roblox platform. They allow players to express their individuality and style, turning their avatars into unique representations of themselves. Whether you're a seasoned Robloxian or a newcomer to the platform, creating and wearing T-shirts is a fantastic way to personalize your gaming experience.
Creating Your Own Roblox T-Shirt
The Design Process
To create your own Roblox T-shirt, you'll need to tap into your creativity and artistic skills. The design process involves using image editing software or online tools to create a visual representation of your desired T-shirt design. You can incorporate various elements such as logos, patterns, text, and images to make your T-shirt truly unique.
Uploading Your Design
Once you've finalized your T-shirt design, you'll need to upload it to Roblox. Follow these steps to successfully upload your creation:
Access the Roblox website and log in to your account.
Navigate to the "Create" tab and select "Shirts."
Click on "Choose File" to upload your design from your computer.
Provide a unique name for your T-shirt.
Add a detailed description to help other players understand your design concept.
Choose an appropriate price for your T-shirt (optional).
Click on the "Upload" button to submit your design to Roblox.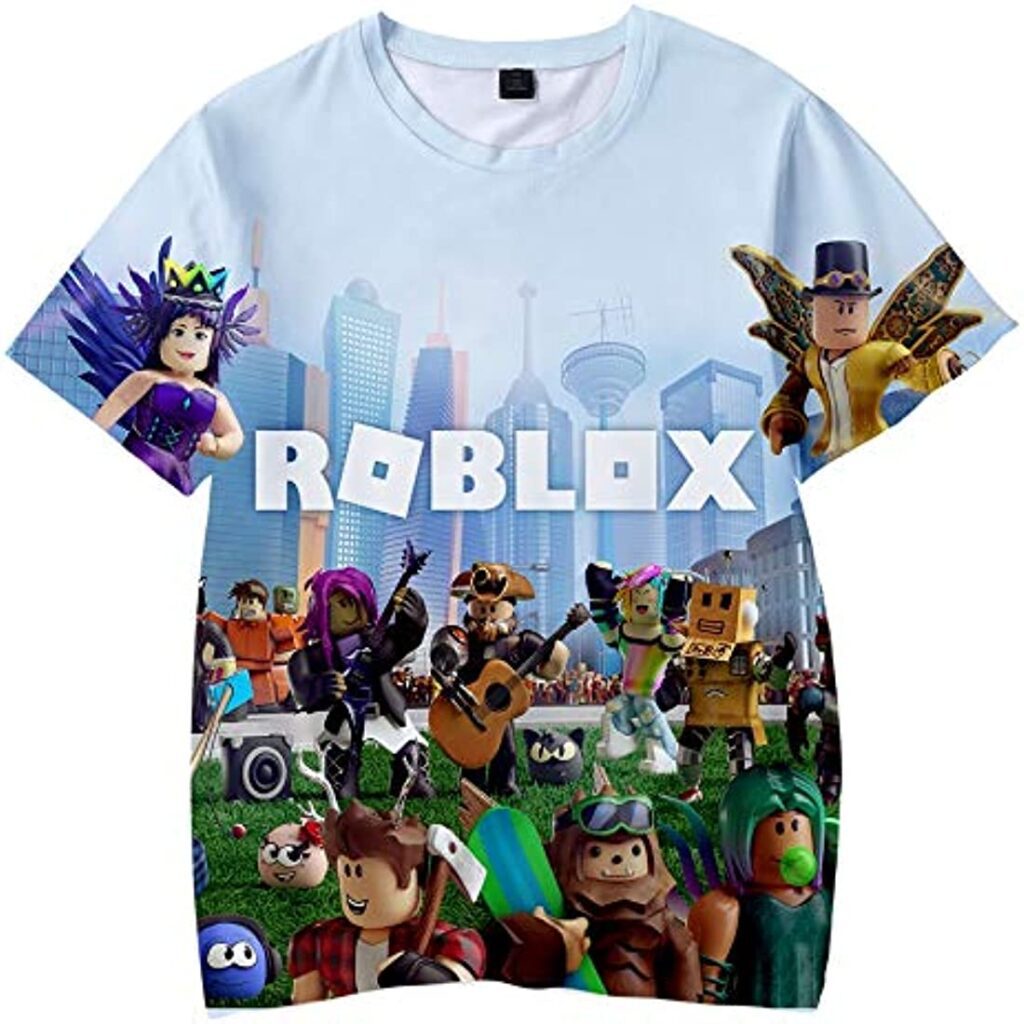 Popular Roblox T-Shirt Designs
1. Abstract Artistry: Colorful Expression
Abstract art-inspired T-shirts have gained popularity among Roblox players. These designs often feature vibrant colors, bold shapes, and unique patterns. By incorporating abstract elements into your T-shirt design, you can showcase your artistic side and create a visually captivating garment.
2. Gamer Pride: Showcasing Your Favorite Games
If you're a dedicated fan of a particular game, why not design a T-shirt that pays homage to it? Many Roblox players choose to create T-shirts that feature iconic imagery, logos, or references to their favorite games. By wearing these T-shirts, they proudly display their passion and connect with like-minded players.
3. Minimalistic Elegance: Less is More
For those who prefer a more understated style, minimalistic T-shirts offer a clean and sophisticated aesthetic. These designs typically focus on simplicity, utilizing clean lines, subtle colors, and minimalist patterns. By opting for a minimalistic T-shirt design, you can achieve a timeless and versatile look that pairs well with various outfits.
4. Pop Culture Icons: Celebrating the Familiar
Roblox players often draw inspiration from pop culture icons when designing their T-shirts. Whether it's a beloved character from a movie, a famous musician, or a renowned artist, incorporating these references into your T-shirt design allows you to showcase your interests and connect with other fans within the Roblox community.
Tips for Standing Out with Your Roblox T-Shirt
Stay Unique: Aim to create T-shirt designs that are distinct and different from what others have already created. This will help you stand out and attract attention from other players.
Experiment with Color: Don't be afraid to play with different color combinations in your designs. Vibrant colors can catch the eye and make your T-shirt stand out in a crowd.
Follow Trends: Keep an eye on the latest fashion trends within the Roblox community. By staying up-to-date, you can incorporate popular themes and styles into your T-shirt designs, ensuring they resonate with other players.
Collaborate with Others: Joining forces with other designers can lead to exciting and innovative T-shirt creations. Collaborative projects can help you expand your creative horizons and tap into a wider audience.
Take Feedback into Account: Pay attention to feedback from other players. Their input can provide valuable insights and help you improve your T-shirt designs.
FAQs
Q: Can I sell the T-shirts I create in Roblox?
A: Yes, Roblox allows players to sell their T-shirt designs on the platform's marketplace. This provides an opportunity to earn virtual currency (Robux) and gain recognition for your creative work.
Q: Do I need to have programming skills to design Roblox T-shirts?
A: No, designing Roblox T-shirts does not require programming skills. All you need is an image editing software or online tool to create your designs.
Q: Are there any guidelines or restrictions for Roblox T-shirt designs?
A: Yes, Roblox has guidelines and restrictions to ensure the content on the platform is appropriate and adheres to community standards. Familiarize yourself with these guidelines before creating and uploading your T-shirt designs.
Q: Can I wear multiple T-shirts in Roblox?
A: Yes, Roblox allows players to layer T-shirts and wear multiple designs simultaneously, allowing for greater customization and personalization.
Q: How can I promote my T-shirt designs to other Roblox players?
A: To promote your T-shirt designs, you can utilize social media platforms, Roblox forums, and participate in community events to showcase your creations. Networking and collaborating with other players can also help you gain exposure.
Q: Are there any copyright restrictions when creating Roblox T-shirts?
A: Yes, it's essential to respect copyright laws and avoid using copyrighted materials in your T-shirt designs. Creating original artwork or seeking permission from copyright holders is crucial to avoid legal issues.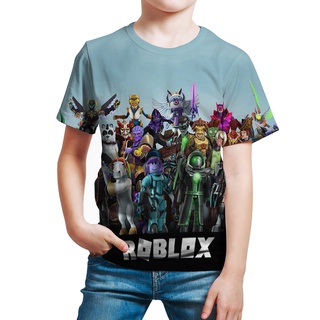 Conclusion
Roblox T-shirt provide a creative outlet for players to express their unique style and individuality within the Roblox platform. By creating and wearing custom-designed T-shirts, players can stand out from the crowd and connect with like-minded individuals who appreciate their creativity. Whether you prefer abstract art, minimalistic elegance, or pop culture references, the world of Roblox T-shirts offers endless possibilities for fashion enthusiasts and aspiring designers. So, unleash your creativity, design your own Roblox T-shirts, and make a fashion statement in the virtual world of Roblox.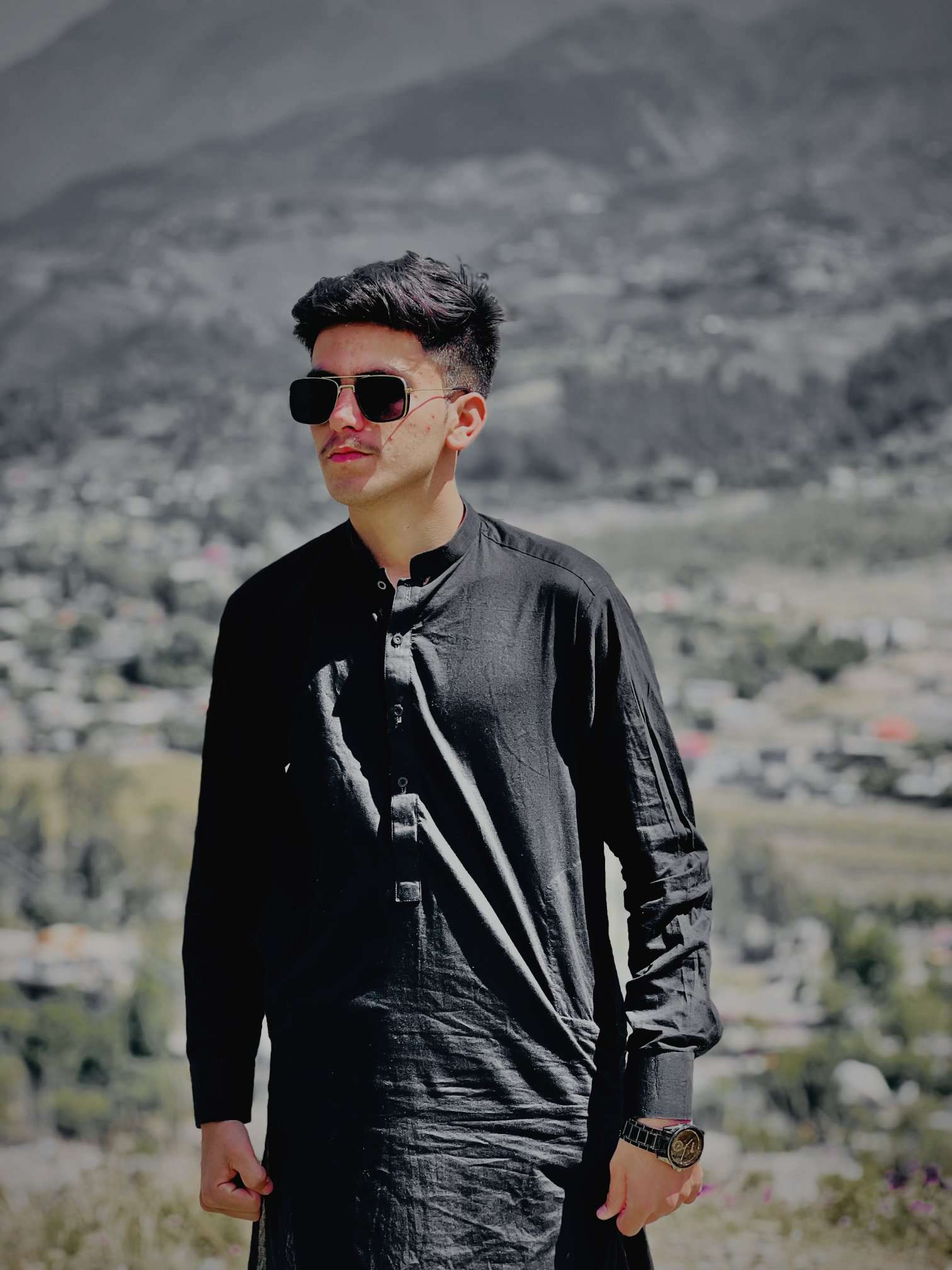 Rocklord is an experienced blogger with a wealth of knowledge and expertise in creating great content. With 5 years of experience in the industry, Rock lord has established himself as a thought leader and influencer in the blogging community. His insightful and engaging content has captivated readers and left them craving for more.
Contact : Rockseo333@gmail.com