Are you passionate about crafts, vintage items, or unique handmade products? Have you ever thought about turning your hobby into a thriving online business? Welcome to the world of Etsy! In this comprehensive guide, we will walk you through the process of starting and growing your very own Etsy shop, from setting up your store to optimizing your listings and attracting customers. Let's dive in and explore the exciting possibilities of owning an Etsy shop!
Introduction:
Welcome to the world of Etsy, where creativity and entrepreneurship collide! An Etsy shop is an online storefront where individuals can sell their handmade crafts, vintage items, and unique products to a global community of buyers. With millions of active users and a strong focus on supporting independent creators, Etsy provides an ideal platform for artisans, crafters, and small business owners to showcase their talent and reach a wider audience.
Getting Started: Setting Up Your Etsy Shop
Congratulations on taking the first step towards your Etsy shop journey! Let's explore the essential elements of setting up your shop.
Choosing a Shop Name
Your shop name is your brand's identity on Etsy. It should reflect your style, resonate with your target audience, and be memorable. Consider using keywords related to your niche to optimize your shop's visibility in search results.
Creating a Compelling Shop Description
Your shop description is an opportunity to tell your story, highlight your unique selling points, and connect with potential customers. Use compelling language and a friendly tone to engage visitors and build trust.
Setting Up Shop Policies
Establishing clear and transparent shop policies is crucial for a smooth customer experience. Define your shipping, return, and refund policies, and communicate them effectively to avoid any misunderstandings down the line.
Listing Your Products: Creating Irresistible Listings
Now that your shop is up and running, it's time to showcase your products in the best possible light.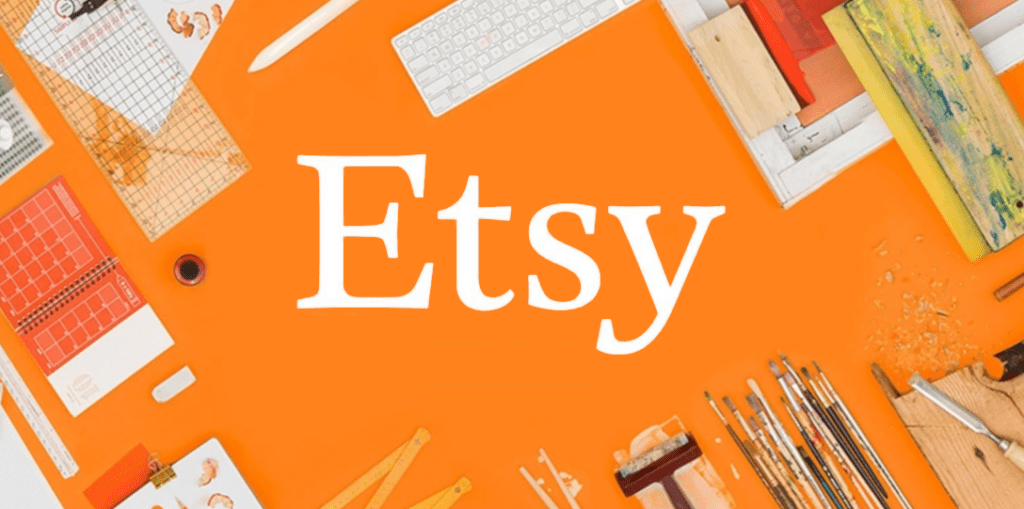 Captivating Product Photography
High-quality product photography is essential for attracting customers and conveying the true beauty of your creations. Invest in good lighting, capture multiple angles, and ensure your images accurately represent your items.
Writing Compelling Product Descriptions
Craft persuasive product descriptions that not only describe your items but also evoke emotions and demonstrate their unique features. Use vivid language, highlight key details, and be sure to incorporate relevant keywords for improved search visibility.
Pricing Your Products
Determining the right price for your products requires careful consideration. Research similar items on Etsy and other marketplaces to gauge market value, factor in your production costs and time, and set a competitive yet profitable price.
Promoting Your Shop: Attracting Customers
Creating fantastic products is just the beginning. To gain visibility and attract customers, you need to promote your Etsy shop effectively.
Utilizing Social Media
Leverage the power of social media platforms like Instagram, Facebook, and Pinterest to showcase your products, engage with your target audience, and drive traffic to your Etsy shop. Regularly post captivating visuals, share behind-the-scenes content, and collaborate with influencers in your niche.
Optimizing for Search Engines
Implementing search engine optimization (SEO) techniques can significantly improve your shop's visibility in search results. Conduct keyword research, optimize your titles and tags, and write keyword-rich product descriptions to increase your chances of ranking higher.
Collaborating with Influencers
Partnering with influencers who align with your brand can expose your Etsy shop to a wider audience. Reach out to influencers in your niche and propose collaborations such as product reviews, giveaways, or sponsored posts to boost your shop's visibility and credibility.
Customer Satisfaction: Providing Excellent Service
Delighting your customers with exceptional service is key to building a loyal customer base and receiving positive reviews.
Offering Fast and Reliable Shipping
Promptly ship your orders and provide tracking information to ensure your customers receive their purchases in a timely manner. Consider offering expedited shipping options for those seeking a faster delivery.
Promptly Responding to Customer Inquiries
Responding promptly to customer inquiries showcases your professionalism and dedication. Aim to reply within 24 hours, address any concerns or questions, and provide helpful and friendly customer support.
Receiving and Responding to Feedback
Feedback from your customers is invaluable for improving your products and customer experience. Encourage buyers to leave reviews and ratings, and promptly address any negative feedback to show your commitment to customer satisfaction.
Growing Your Etsy Shop: Tips and Strategies
Once your Etsy shop is established, it's time to focus on growth and expanding your reach.
Expanding Your Product Line
Diversify your offerings by introducing new products that complement your existing line. Listen to customer feedback, stay updated on market trends, and experiment with new ideas to keep your shop fresh and exciting.
Running Promotions and Sales
Occasional promotions and sales can create a sense of urgency and entice customers to make a purchase. Offer discounts, free shipping, or bundle deals to incentivize buyers and increase your sales volume.
Participating in Etsy Teams and Events
Joining Etsy teams and participating in events within your niche can provide valuable networking opportunities and exposure for your shop. Collaborate with fellow Etsy sellers, share insights, and cross-promote each other's shops to reach new audiences.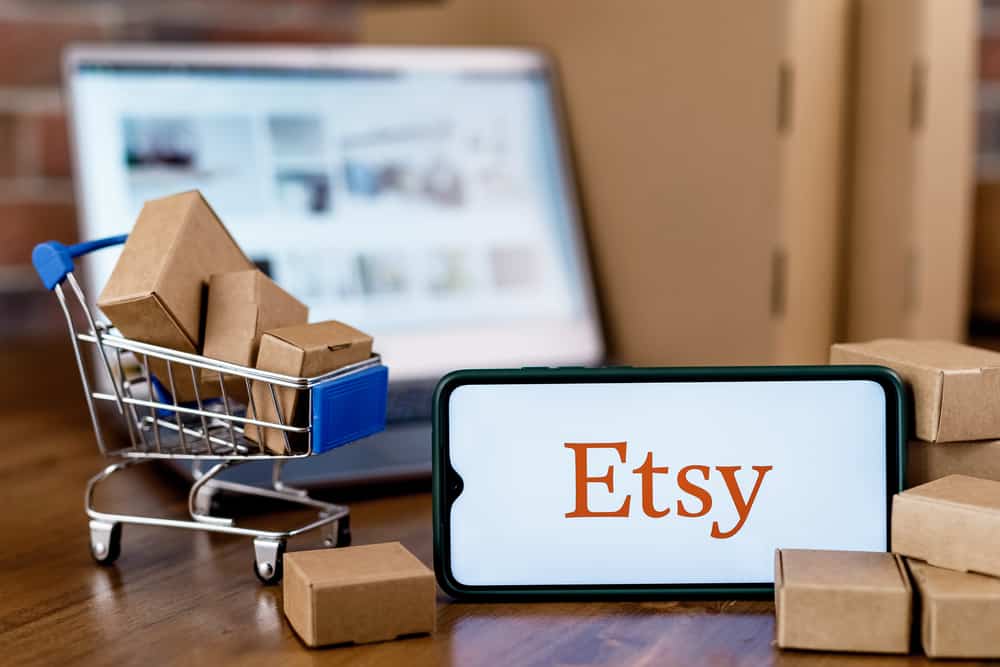 Frequently Asked Questions (FAQs)
Now, let's address some common questions that Etsy shop owners often have.
How much does it cost to open an Etsy shop?
Opening an Etsy shop is relatively affordable. It costs $0.20 USD to list an item for four months, and Etsy charges a small transaction fee and payment processing fees when you make a sale. Refer to Etsy's fee structure for detailed information.
Can I sell digital products on Etsy?
Absolutely! Etsy allows the sale of digital products, such as printables, digital artwork, and downloadable files. Ensure you meet Etsy's guidelines and requirements for digital product listings.
Do I need to have a business license to sell on Etsy?
The requirement for a business license varies depending on your location and the nature of your business. Consult with your local government or a legal professional to determine if you need a license to sell your products on Etsy.
How can I increase my chances of getting featured on Etsy?
Etsy features outstanding shops and products through its editorial picks, email newsletters, and social media promotions. To increase your chances of getting featured, focus on creating high-quality products, optimizing your listings, and actively engaging with the Etsy community.
What are Etsy Ads, and how do they work?
Etsy Ads is an advertising tool offered by Etsy to promote your listings and increase their visibility within the marketplace. You set a daily budget, and Etsy automatically adjusts your ad placements to reach potential buyers. It's a powerful tool for driving targeted traffic to your shop.
How long does it take to make your first sale on Etsy?
The time it takes to make your first sale on Etsy can vary depending on various factors, including the demand for your products, the level of competition, and your marketing efforts. While some sellers experience quick success, it may take time to establish your shop and gain traction. Stay persistent and continue refining your strategies.
Conclusion
Congratulations on completing this beginner's guide to starting and growing your Etsy shop! Remember, building a successful Etsy business takes time, effort, and dedication. Stay true to your unique style, continuously improve your products and customer experience, and embrace the vibrant community of Etsy sellers. Best of luck on your entrepreneurial journey!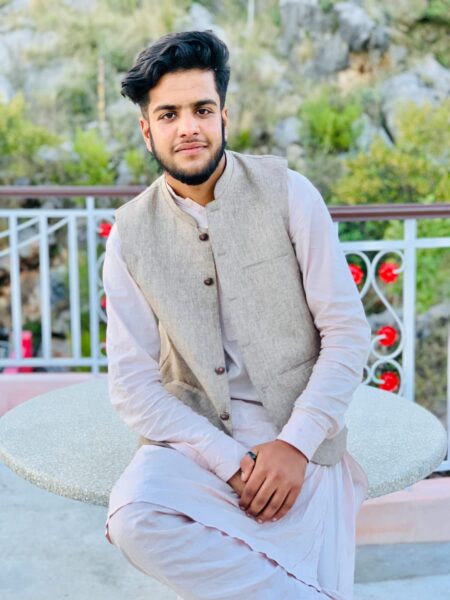 Calvin Klein As a blogger, I have honed my writing skills to deliver engaging and informative content that resonates with my readers. I have a natural curiosity for all things related to the latest trends, and I enjoy researching and sharing valuable insights, strategies, and trends that empower entrepreneurs and professionals.