Canadian Tire
Discover the ultimate guide to Canadian Tire, your one-stop destination for automotive, home, and outdoor needs in Canada. Dive into a world of quality and convenience.
Introduction
When it comes to a store that has become synonymous with reliability, variety, and quality for Canadians, Canadian Tire stands tall. This iconic retailer has been serving Canadians for decades, and its name is etched into the hearts of millions. In this comprehensive guide, we will take you on a journey through the world of Canadian Tire, exploring everything from its history to the products it offers and the reasons why it holds a special place in the hearts of Canadians.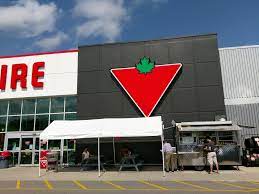 Canadian Tire: An Iconic Brand
Canadian Tire, often simply referred to as "Can Tire" by locals, is a retail giant that has been a part of Canada's landscape since 1922. Founded by J.W. Billes and Alfred J. Billes, the company started as a small automotive parts store in Toronto. Over the years, it has grown into a conglomerate with a presence in various sectors, including automotive, home essentials, and outdoor equipment.
Navigating the Store
Walking into a Canadian Tire store can be a bit overwhelming, given the sheer variety of products available. Here's a brief guide on how to navigate your way through this retail wonderland.
Automotive Section
The automotive section is where Canadian Tire began its journey. You'll find everything from car parts and accessories to tools and automotive care products. Whether you're a seasoned mechanic or a DIY enthusiast, this section is a treasure trove.
Home and Living
From kitchen appliances to home décor, Canadian Tire offers a wide range of products to enhance your living space. Quality and affordability are the hallmarks here.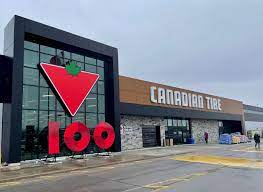 Outdoor and Recreation
Canada's love for the outdoors is well-known, and Canadian Tire caters to this passion with its extensive range of outdoor equipment. Camping gear, sporting goods, and gardening supplies can all be found here.
Seasonal Delights
One of the unique aspects of Canadian-Tire is its ability to adapt to the seasons. In summer, you'll find patio furniture and BBQ grills, while winter brings out snow shovels and ice melt.
Canadian-Tire Money
One of the distinctive features of shopping at Canadian-Tire is the Canadian-Tire Money program. It's a loyalty program that rewards customers with paper "money" based on their purchases. Customers can then use this money towards future purchases, making it a beloved feature for Canadian shoppers.
Frequently Asked Questions
What is Canadian-Tire's return policy? Canadian-Tire has a flexible return policy. Most items can be returned within 90 days, provided you have the original receipt and the product is in its original condition.
Do they offer online shopping and delivery? Yes, Canadian-Tire offers online shopping with convenient home delivery options.
Is Canadian-Tire only in Canada? Yes, Canadian-Tire stores are located exclusively in Canada, making it a true Canadian icon.
Are there any loyalty programs at Canadian-Tire? Yes, Canadian-Tire has a loyalty program known as the Triangle Rewards program, which offers various benefits to members.
Can I get my car serviced at Canadian-Tire? Absolutely! Many Canadian-Tire locations offer automotive service centers, making it a one-stop-shop for all your vehicle needs.
How has Canadian-Tire contributed to the community? Canadian-Tire has a strong commitment to community involvement through various initiatives and sponsorships, including support for amateur sports and charitable organizations.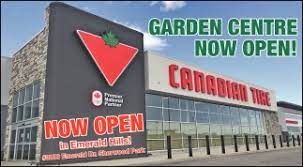 Conclusion
In conclusion, Canadian Tire is more than just a retail store; it's a part of Canadian culture. With its rich history, diverse product range, and commitment to quality, it continues to be a trusted destination for Canadians from coast to coast. So, the next time you're in Canada, make sure to visit Canadian-Tire and experience the magic for yourself.