Remember the '90s when fashion was all about baggy jeans, oversized clothing, and bold statements? One brand that epitomized this era was JNCO Jeans. JNCO, short for "Judge None Choose One," burst onto the scene in the late '80s and early '90s, captivating young fashion enthusiasts with their distinctive style and rebellious attitude. In this article, we'll take a deep dive into the world of JNCO Jeans, exploring their history, unique features, and enduring legacy. So, grab your favorite baggy jeans, and let's embark on this nostalgic fashion journey!
JNCO Jeans: The Epitome of '90s Style
In the '90s, JNCO-Jeans quickly became synonymous with the alternative and skateboarding subcultures. These wide-legged denim pants were unlike anything seen before, challenging the conventional slim-fit jeans of the time. The signature feature of JNCO-Jeans was their exaggerated wide-legged design, with some styles boasting leg openings of up to 35 inches in diameter. This distinctive look instantly caught the attention of trendsetters, making JNCO-Jeans a must-have item for fashion-forward individuals.
The History of JNCO Jeans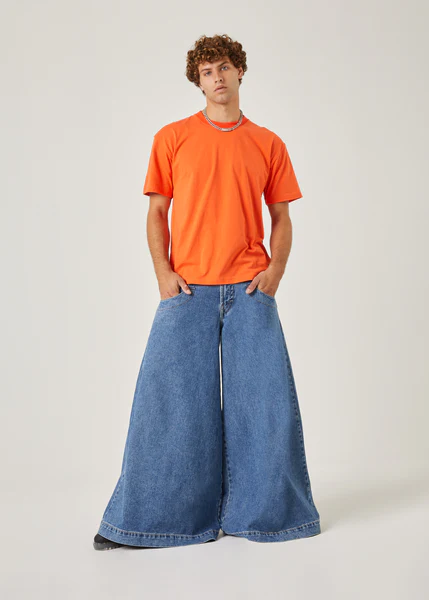 The Birth of an Icon
JNCO-Jeans was founded in 1985 by Moroccan-born brothers, Jacques Yaakov Revah and Haim Milo Revah, in Los Angeles, California. The brand initially focused on creating streetwear inspired by urban culture. However, it was in the '90s that they gained widespread recognition and acclaim for their unique denim creations.
From Niche to Mainstream
As JNCO-Jeans gained popularity within skateboarding and alternative music communities, their bold designs started making waves beyond their niche market. The brand's success was fueled by strategic partnerships with influential figures in the entertainment industry, such as musicians and professional skateboarders who helped promote the brand's distinctive style.
The Rise and Fall
By the mid-'90s, JNCO-Jeans had achieved remarkable success, becoming a cultural phenomenon. However, the brand's rapid ascent was followed by a decline in the early 2000s. Shifting fashion trends and a saturated market led to a decrease in demand for JNCO-Jeans. In 2008, the brand temporarily ceased production, leaving behind a nostalgic legacy cherished by many.
What Made JNCO Jeans Unique?
Unparalleled Comfort
One of the key reasons behind the widespread appeal of JNCO-Jeans was their exceptional comfort. Unlike the restrictive and form-fitting jeans of the time, JNCO-Jeans offered ample room for movement with their loose, wide-legged design. Made from high-quality denim, these jeans provided both style and comfort, allowing individuals to express themselves without sacrificing ease of wear.
Attention-Grabbing Designs
JNCO-Jeans were not merely about comfort; they were an expression of individuality and rebellion. The brand incorporated eye-catching elements into their designs, such as bold prints, unique pocket placements, and intricate embroidery. These distinctive features ensured that wearers stood out from the crowd and made a memorable fashion statement.
Skater Culture Influence
JNCO-Jeans became closely associated with skateboarding culture, a community known for its nonconformity and counter-cultural spirit. The brand's loose-fitting jeans perfectly aligned with the needs of skaters, providing freedom of movement during tricks and stunts. This association with skateboarding further enhanced the brand's appeal and solidified its place in '90s fashion history.
Impact on Pop Culture
Beyond the world of skateboarding, JNCO Jeans left an indelible mark on popular culture. From music videos to movies, these jeans were often seen on celebrities, adding to their allure. JNCO Jeans became a symbol of youth rebellion and a representation of a generation unafraid to challenge fashion norms. They became a cultural icon, inspiring countless imitations and leaving an enduring legacy.
FAQs about JNCO Jeans
What does JNCO stand for?

JNCO stands for "Judge None Choose One," reflecting the brand's rebellious and nonjudgmental ethos.

Where can I buy JNCO Jeans today?

Although JNCO Jeans temporarily halted production, there has been a recent revival of interest in the brand. You can find a selection of JNCO Jeans on their official website and various online retailers.

Are JNCO Jeans still in style?

While the baggy jeans trend has seen a resurgence in recent years, JNCO Jeans' exaggerated wide-legged style is not as prevalent in mainstream fashion. However, they continue to hold nostalgic value for those who appreciate '90s fashion and subcultural movements.

How should I style JNCO Jeans?

JNCO Jeans are best paired with fitted or tucked-in tops to balance out the volume of the jeans. Simple graphic tees, crop tops, or oversized hoodies can create a trendy and casual look. Complete the outfit with chunky sneakers or platform shoes for an authentic '90s vibe.

Are JNCO Jeans only for men?

While JNCO Jeans initially targeted a male audience, they also offered a range of styles for women. The brand recognized the demand for their unique denim among female customers and tailored their designs accordingly.

Can I customize my JNCO Jeans?

JNCO Jeans were known for their customization options, allowing wearers to express their individuality. You could add patches, paint, or embroidery to make your jeans even more unique. However, it's important to note that any modifications would be permanent, so consider your design choices carefully.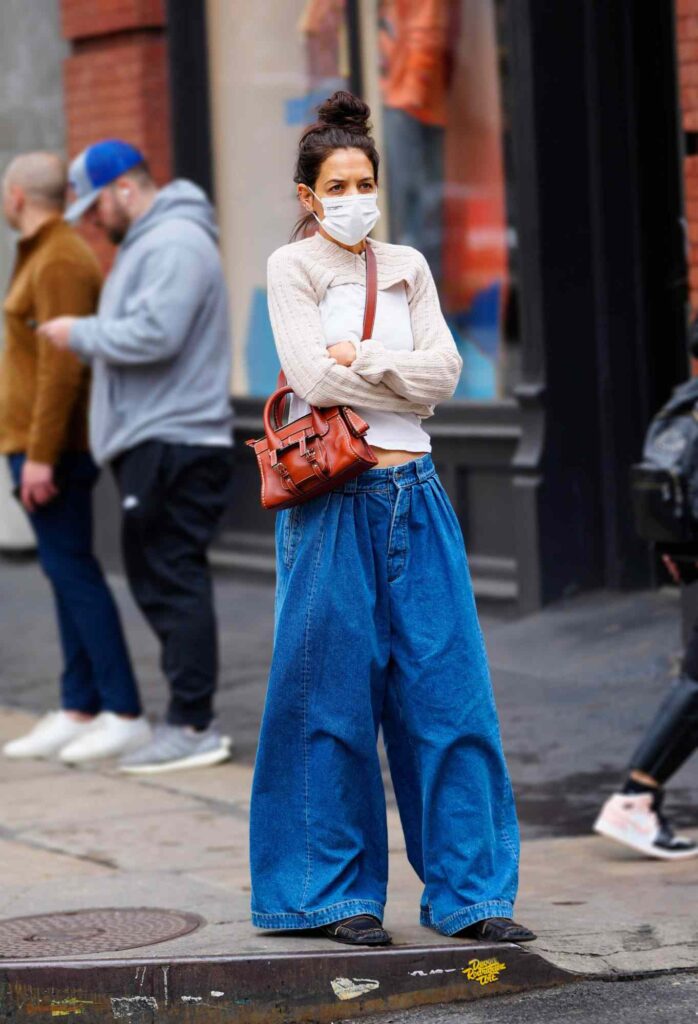 Conclusion
JNCO Jeans may have had their heyday in the '90s, but their impact on fashion and popular culture remains. These wide-legged denim pants challenged fashion norms and allowed wearers to embrace a rebellious and nonconformist style. While JNCO Jeans may not be as prevalent in today's fashion landscape, they hold a special place in the hearts of those who remember the '90s fondly. So, whether you're reminiscing about your own JNCO Jeans or discovering them for the first time, they will forever be an emblem of a bygone era—a reminder of a time when fashion was daring, bold, and unapologetic.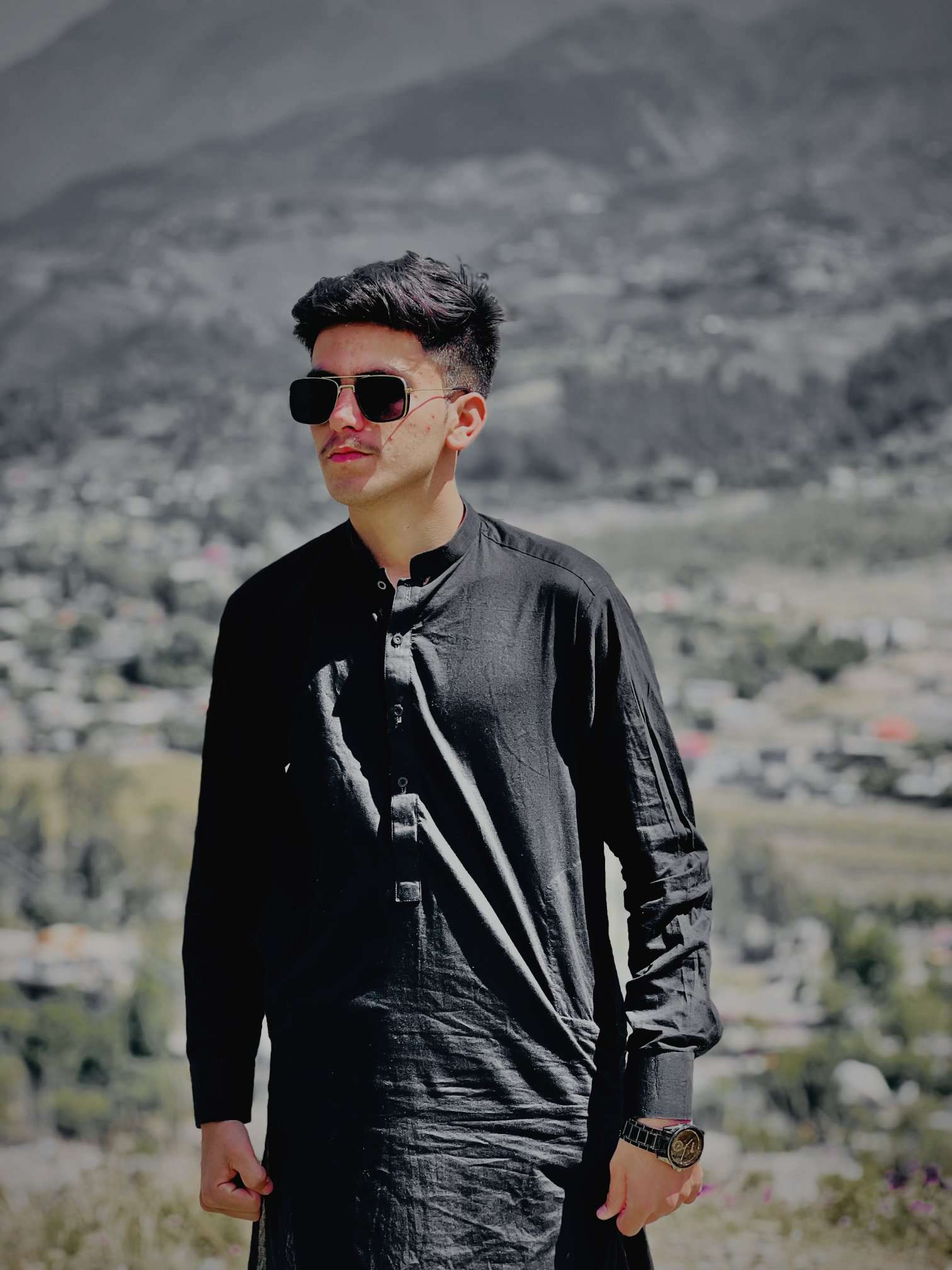 Rocklord is an experienced blogger with a wealth of knowledge and expertise in creating great content. With 5 years of experience in the industry, Rock lord has established himself as a thought leader and influencer in the blogging community. His insightful and engaging content has captivated readers and left them craving for more.
Contact : Rockseo333@gmail.com