Step back in time and discover the glamorous world of Gilded Age fashion, a period known for its opulence, excess, and lavishness. From luxurious fabrics to intricate designs, this era marked a significant shift in fashion trends and social norms. In this article, we will delve into the captivating world of Gilded Age fashion, exploring its key elements, iconic styles, influential figures, and lasting legacy. Join us on this sartorial journey as we unravel the secrets of the Gilded Age.
Introduction: The Gilded Age Fashion Phenomenon
The Gilded Age, spanning from the late 19th century to the early 20th century, was a time of immense wealth and ostentatious display among the elite social circles in America. As the nation experienced unprecedented economic growth and industrialization, the upper class sought to showcase their prosperity through their fashion choices. The term "gilded" refers to the superficial layer of gold that covered various aspects of this era, including fashion. Let's dive into the fascinating world of Gilded Age fashion and explore its distinct features and remarkable influence.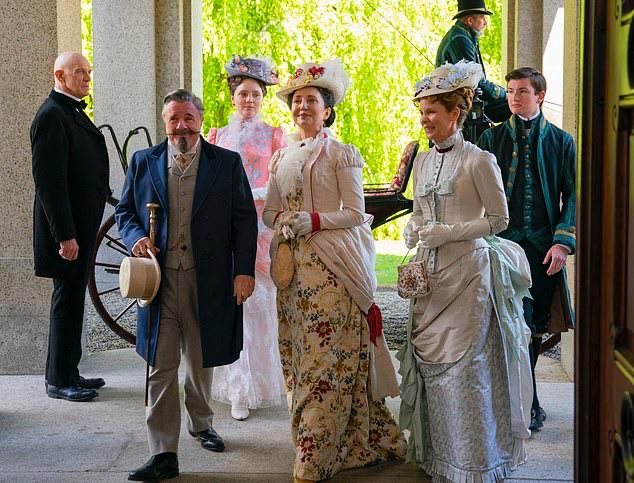 Gilded Age Fashion: A Glittering Display of Luxury
During the Gilded Age, fashion became a powerful symbol of social status, wealth, and refinement. The elite class spared no expense in acquiring the most extravagant garments and accessories. Here are some key characteristics of Gilded Age fashion:
Lavish Fabrics and Ornate EmbellishmentsGilded Age fashion was characterized by its extravagant fabrics and intricate embellishments. Luxurious materials such as silk, velvet, satin, and brocade were favored by the elite class. These opulent fabrics were often adorned with embellishments like lace, pearls, sequins, and intricate embroidery, further accentuating the grandeur of the garments.
Hourglass Silhouette and CorsetryThe ideal feminine silhouette of the Gilded Age was the hourglass figure, achieved through the use of corsets. Women wore tightly laced corsets to cinch their waists and create a slim, curvaceous shape. This emphasis on the hourglass figure exemplified the societal standards of beauty and femininity during this era.
Elaborate Hats and HeadwearHats were an essential accessory in Gilded Age fashion. Women adorned their heads with elaborate, oversized hats decorated with feathers, flowers, ribbons, and even small birds. These extravagant headpieces added a touch of drama and sophistication to their outfits, making a bold fashion statement.
Tailored Suits and Formal Attire for MenMen's fashion during the Gilded Age saw the rise of tailored suits and formal attire. Three-piece suits in dark colors with waistcoats became the epitome of masculine elegance. Men completed their outfits with top hats, walking canes, and polished leather shoes, showcasing their refinement and social status.
Jewelry as Status SymbolsJewelry played a vital role in Gilded Age fashion, serving as status symbols and symbols of wealth. Women adorned themselves with extravagant necklaces, bracelets, earrings, and rings, often featuring precious gemstones like diamonds, emeralds, and sapphires. The shimmering jewelry complemented the opulence of their attire, adding a touch of sparkle and sophistication.
Evening Gowns and Opera CoatsEvening events and grand occasions called for exquisite gowns and opera coats. Women wore flowing, floor-length dresses with plunging necklines, showcasing their décolletage. These gowns were made from sumptuous fabrics and often featured intricate beading, lacework, or embroidery. Opera coats, elegant garments worn over evening gowns, provided both warmth and style.
Gloves and ParasolsAccessories like gloves and parasols were essential elements of Gilded Age fashion. Women wore gloves made of silk or lace, which not only added a touch of elegance but also protected their hands from the sun. Parasols, stylish umbrellas, served a dual purpose by shielding women from the sun's rays and completing their fashionable ensembles.
Influential Figures of Gilded Age Fashion
The Gilded Age was marked by influential fashion figures who shaped and defined the era's trends. Their innovative designs and sartorial choices left a lasting impact on the world of fashion. Here are some key personalities who played a significant role in Gilded Age fashion:
Charles Frederick Worth: Pioneering Haute CoutureCharles Frederick Worth, a prominent French fashion designer, revolutionized the fashion industry during the Gilded Age. Known as the "father of haute couture," Worth introduced the concept of creating exclusive, made-to-order garments for individual clients. His exquisite designs and attention to detail set new standards for luxury and craftsmanship.
Paul Poiret: The King of FashionPaul Poiret, a visionary French designer, made a significant impact on Gilded Age fashion with his innovative designs and bold use of color. Poiret broke away from the traditional corseted silhouettes, introducing looser, more relaxed styles. He also popularized the hobble skirt, a fitted skirt that restricted women's movements but exuded an air of sophistication.
Gibson Girl: The Epitome of Feminine BeautyCreated by American artist Charles Dana Gibson, the Gibson Girl became an iconic representation of feminine beauty and style during the Gilded Age. The Gibson Girl embodied the idealized image of an independent, fashionable, and socially adept woman. Her elegant fashion choices, including high collars, large hats, and tailored suits, set the trend for women across America.
Lucile (Lady Duff Gordon): Fashion Entrepreneur and InnovatorLucile, also known as Lady Duff Gordon, was an influential British fashion designer who catered to the elite of both Europe and America during the Gilded Age. Lucile introduced innovative designs, including the "tea gown," a loose-fitting dress worn at home or for informal social occasions. She also popularized luxurious lingerie, revolutionizing the concept of undergarments as fashionable garments.
The Astor Sisters: Socialites and Fashion IconsThe Astor sisters, Caroline Astor and Ava Astor, were prominent figures in New York's high society during the Gilded Age. Known for their impeccable fashion sense and extravagant lifestyle, the Astor sisters set the standard for elegance and refinement. Their fashion choices were highly influential, shaping the trends embraced by the upper class of the time.
FAQs about Gilded Age Fashion
What were the popular colors in Gilded Age fashion?Gilded Age fashion embraced a rich palette of colors. While jewel tones like emerald green, sapphire blue, and ruby red were highly favored, pastel shades such as pale pink, lavender, and mint green also gained popularity. These colors added depth and vibrancy to the opulent garments of the era.
How did Gilded Age fashion reflect social class?Gilded Age fashion served as a visual indicator of social class and wealth. The elite class flaunted their prosperity through lavish fabrics, extravagant embellishments, and exquisite jewelry. On the other hand, the working class could not afford such opulence and often wore simpler, more practical garments.
Did Gilded Age fashion influence everyday clothing?While Gilded Age fashion was primarily embraced by the upper class, its influence trickled down to everyday clothing to some extent. Simplified versions of the opulent styles were adopted by the middle class, who sought to emulate the fashion trends of the elite within their means.
What impact did Gilded Age fashion have on women's liberation?Gilded Age fashion, with its restrictive corsets and emphasis on femininity, has often been criticized for perpetuating gender roles and societal expectations. However, it also provided opportunities for women to express themselves creatively through fashion. The rise of female fashion designers and the emergence of independent fashion magazines allowed women to make their mark in the industry.
How can we see the influence of Gilded Age fashion in modern-day trends?The influence of Gilded Age fashion can still be seen in modern-day trends. Elements like the hourglass silhouette, lacework, elaborate headwear, and the use of luxurious fabrics continue to inspire contemporary fashion designers. Additionally, the focus on individual style and self-expression that emerged during this era remains integral to the fashion landscape today.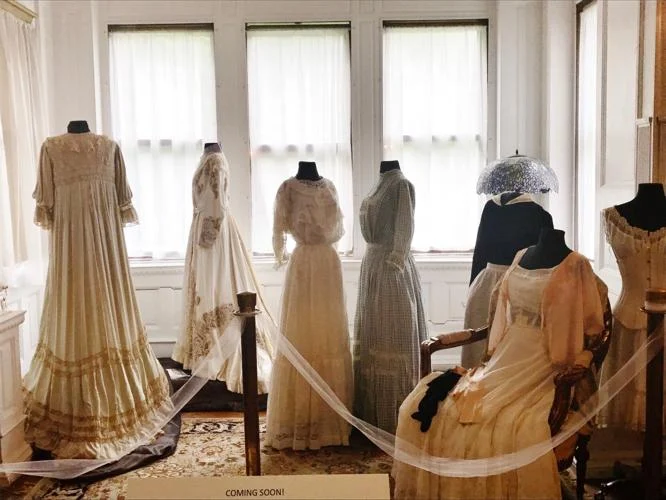 Conclusion: Unveiling the Legacy of Gilded Age Fashion
Gilded Age fashion was a remarkable blend of extravagance, elegance, and excess. It reflected the opulence and grandeur of the era, with its lavish fabrics, ornate embellishments, and impeccable attention to detail. The influential figures of the time left an indelible mark on the world of fashion, shaping trends that continue to inspire designers to this day. As we look back on this glittering era, we can appreciate the lasting legacy of Gilded Age fashion and its influence on the evolution of style and self-expression.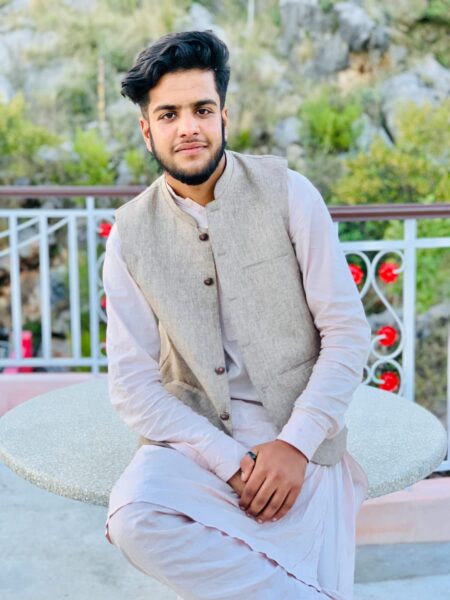 Calvin Klein As a blogger, I have honed my writing skills to deliver engaging and informative content that resonates with my readers. I have a natural curiosity for all things related to the latest trends, and I enjoy researching and sharing valuable insights, strategies, and trends that empower entrepreneurs and professionals.