India, known for its rich cultural heritage, has been a cradle of diverse art forms, traditions, and fashion. Among the myriad of Indian ethnic wear brands, Kalki Fashion stands as a true testament to the amalgamation of tradition and contemporary design. With its exquisite collection of sarees, lehengas, salwar kameez, and gowns, Kalki Fashion has become a go-to destination for those seeking to embrace the essence of Indian elegance. In this article, we delve into the world of Kalki Fashion, exploring its history, offerings, and the reasons why it has become a trusted name in the fashion industry.
Kalki Fashion: A Historical Glimpse
The origins of Kalki Fashion can be traced back to the year 2007 when Mr. Nishit Shah, a visionary entrepreneur, embarked on a mission to revolutionize the Indian fashion industry. Recognizing the increasing demand for contemporary Indian attire, he envisioned a brand that would blend the magnificence of Indian craftsmanship with modern aesthetics. Thus, Kalki Fashion was born, carving a niche for itself as a premium ethnic wear brand.
The Allure of Kalki Fashion
Kalki Fashion has garnered immense popularity among fashion enthusiasts and celebrities alike. The brand's unwavering commitment to quality, attention to detail, and innovative designs has made it a household name in the realm of Indian fashion. Let's explore the captivating aspects that set Kalki Fashion apart from its competitors.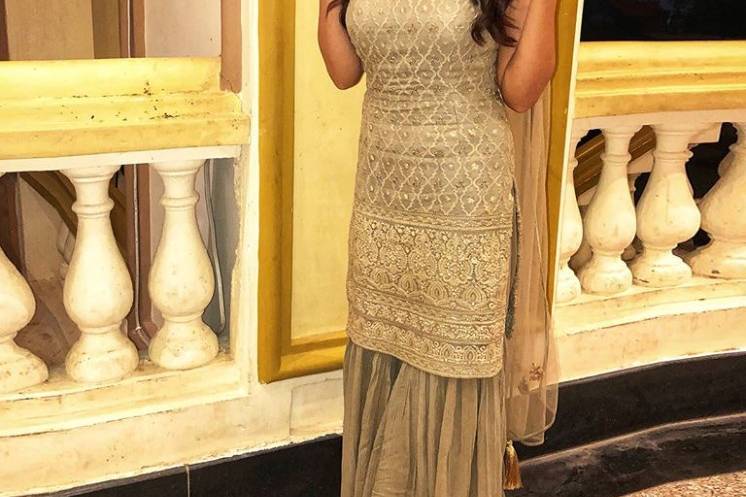 1. Unparalleled Craftsmanship: Where Tradition Meets Excellence
Kalki Fashion takes pride in its meticulous craftsmanship, with each ensemble being a masterpiece in its own right. Skilled artisans bring life to fabrics with intricate embroidery, embellishments, and exquisite detailing, capturing the essence of Indian tradition. The fusion of traditional techniques with contemporary design sensibilities creates ensembles that are timeless and enchanting.
2. A Myriad of Choices: Embracing Diversity
Kalki Fashion offers a diverse range of ensembles, catering to every occasion and individual style preference. Whether you're attending a wedding, a festive celebration, or a special event, Kalki Fashion has the perfect ensemble to adorn your grace. From opulent silk sarees to resplendent bridal lehengas, elegant salwar kameez to glamorous gowns, the brand leaves no stone unturned in ensuring that each customer finds their sartorial soulmate.
3. Customization: Tailored to Perfection
At Kalki Fashion, the customer's desires are at the heart of every creation. The brand provides a personalized touch through its made-to-order and custom-fit services. Customers have the opportunity to choose from a wide array of customization options, such as fabric, color, embroidery, and silhouette, ensuring that their ensemble reflects their unique style and personality.
4. Celebrity Endorsements: The Epitome of Glamour
Over the years, Kalki Fashion has gained the admiration of renowned celebrities, becoming their preferred choice for red carpet events, weddings, and festive occasions. Bollywood divas such as Deepika Padukone, Kareena Kapoor Khan, and Priyanka Chopra have graced the limelight in stunning Kalki Fashion creations, adding to the brand's allure and cementing its position as a symbol of elegance and grandeur.
5. Online Presence: A Seamless Shopping Experience
Kalki Fashion has embraced the digital era, providing customers with a seamless online shopping experience. The brand's user-friendly website offers a plethora of options, allowing customers to explore the extensive collection, make informed choices, and have their desired ensembles delivered to their doorstep. With secure payment gateways and hassle-free returns, Kalki Fashion ensures that customers can indulge in the joy of shopping from the comfort of their homes.
FAQs (Frequently Asked Questions)
1. What makes Kalki Fashion unique among other Indian ethnic wear brands?
Kalki-Fashion stands out from other Indian ethnic wear brands due to its impeccable craftsmanship, wide range of choices, customization options, and its association with renowned celebrities. The brand's fusion of tradition and contemporary design sets it apart, making it a sought-after destination for those seeking Indian elegance.
2. Can I customize my ensemble at Kalki-Fashion?
Absolutely! Kalki-Fashion offers customization services, allowing customers to personalize their ensembles according to their preferences. From fabric and color to embroidery and silhouette, you can create a one-of-a-kind masterpiece that truly reflects your style.
3. Is Kalki-Fashion available online?
Yes, Kalki-Fashion has a robust online presence. The brand's website offers a seamless shopping experience, enabling customers to explore the collection, make purchases, and have their chosen ensembles delivered to their doorstep. The brand also has a strong social media presence, showcasing their latest designs and trends.
4. Does Kalki Fashion cater to international customers?
Yes, Kalki-Fashion caters to customers worldwide. With efficient international shipping services, customers from across the globe can embrace the elegance of Indian fashion through Kalki-Fashion's exquisite ensembles.
5. How can I stay updated with the latest trends and offers from Kalki Fashion?
To stay updated with the latest trends, offers, and news from Kalki-Fashion, you can subscribe to their newsletter on their website. Additionally, following their social media accounts will keep you informed about the brand's new arrivals, collaborations, and exclusive discounts.
6. Does Kalki Fashion have physical stores?
Yes, Kalki-Fashion has physical stores in Mumbai and Surat, India. These stores offer customers the opportunity to experience the brand's ensembles firsthand and receive personalized assistance from their knowledgeable staff.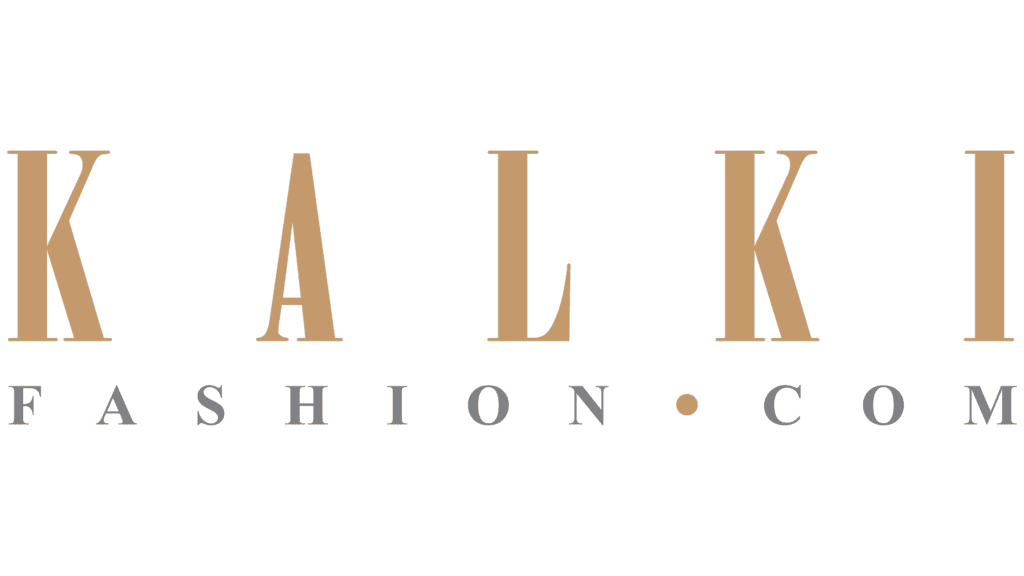 In Conclusion
Kalki Fashion has rightfully earned its place as a trusted and beloved brand in the world of Indian fashion. With its commitment to exceptional craftsmanship, diverse offerings, customization options, and association with renowned celebrities, Kalki-Fashion continues to captivate the hearts of fashion enthusiasts, both in India and across the globe. By blending tradition with contemporary design, Kalki-Fashion preserves the rich heritage of Indian artistry while embracing the ever-evolving fashion landscape. So, whether you're a bride-to-be, a fashion connoisseur, or someone who appreciates the allure of Indian elegance, Kalki-Fashion awaits you with open arms, ready to adorn you with the magic of their ensembles.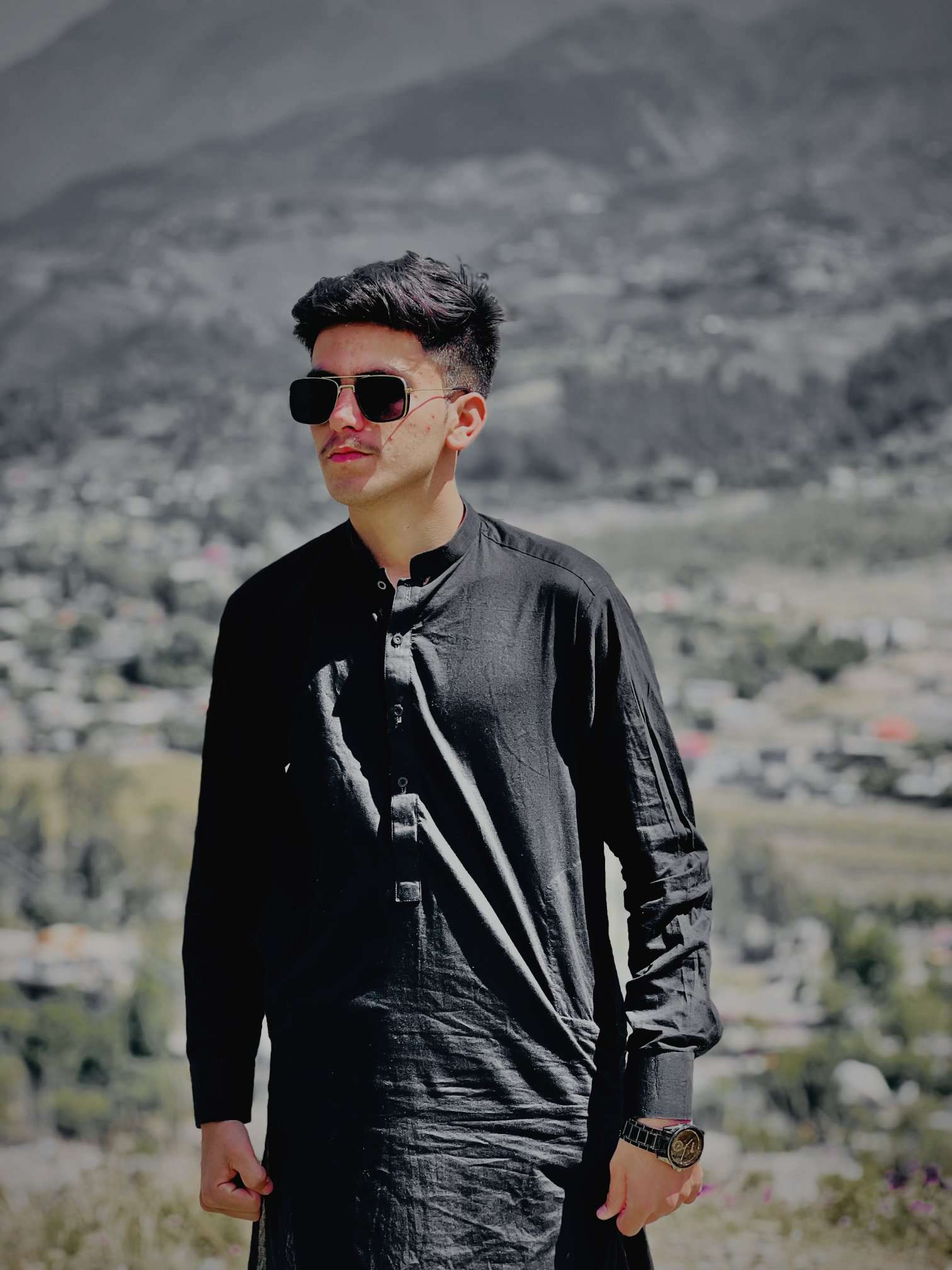 Rocklord is an experienced blogger with a wealth of knowledge and expertise in creating great content. With 5 years of experience in the industry, Rock lord has established himself as a thought leader and influencer in the blogging community. His insightful and engaging content has captivated readers and left them craving for more.
Contact : Rockseo333@gmail.com