Choosing the right fashion school is essential for accomplishing your career objectives. It requires creativity, passion, and discipline to make it in the fashion world, but you also need a good education and an impeccable portfolio.
Whether you want to focus on design or merchandising, there are many options for you out there. To help you decide which one is best for you, consider these factors:
Admission Requirements
If you have a passion for fashion and are determined to pursue this career, it is time to start researching the best schools for you. Choosing the best fashion design schools will help you achieve your goal of becoming a successful designer. Fashion design programs are available at various institutions, including traditional colleges, career schools, and art schools. Some of these schools are dedicated solely to fashion, and others offer a combination of art, style, and design. Choosing an accredited school recognized by a national or international organization is essential to ensure your education meets industry standards.
Once you have narrowed down your options, visit each fashion institute's website and list all the requirements they require for applicants. Many schools have a general checklist that can be used as a guide, while others have requirement lists for each program within their school. Doing this research early on is essential to be prepared when submitting your application.
Another factor to consider when selecting a fashion school is the strength of its related graduate programs and its alum network. Strong graduates boost a school's reputation and make it easier for future students to find jobs. If you are preparing your portfolio, asking current fashion design students to review it and provide feedback is helpful.
Tuition Cost
Depending on the type of school chosen, tuition for a fashion design degree can be expensive. Community colleges and career schools are less costly than traditional colleges and art schools. In-state students at a public fashion school should expect to pay per year for an associate's degree, while out-of-state students should expect to pay annually. In addition to tuition, students should also budget for books and supplies.
A top fashion school will cost annually for a bachelor's degree. This does not include the cost of room and board, which can add up to a significant amount. Fortunately, many fashion schools offer scholarships and financial aid to help make college costs more manageable.
If you are looking for a less expensive option, consider enrolling in a fashion program at a community college and then transferring to a university to complete your bachelor's degree. This will save you money and allow you to attend a top fashion school. Additionally, if you can take advantage of online fashion degrees, they can be significantly more affordable than traditional in-person programs.
Career Opportunities
The fashion industry is highly competitive, and breaking into the field requires much hard work. Graduates pursuing a career in this area should be prepared to work long hours and take advantage of any available internship or assistantship opportunities. These experiences will help students develop their skills, gain hands-on experience, and network with others in the industry.
The type of school chosen will also play a role in the careers that a student can pursue. Some fashion design schools focus solely on the creative side of fashion, while others offer degrees that combine creativity with business and marketing. Students looking to launch a career as a designer should consider a Bachelor of Fine Arts in Fashion or a Bachelor of Science in Fashion Design. Those interested in fashion merchandising should consider a Bachelor of Science in Fashion Marketing.
Many fashion schools also offer specialized courses and specializations that allow students to tailor their degrees to their interests. For example, the fashion program at FIT offers a variety of concentrations, including menswear, textiles, and jewelry design. It also provides a six-month "co-op" program, allowing students to work for companies nationwide.
The fashion design school is known for its strong alum list. It also has special high-tech equipment, such as 3-D body scanners and industrial digital printers. In addition, students can participate in various guest lectures and workshops by fashion industry members.
Student-Teacher Ratio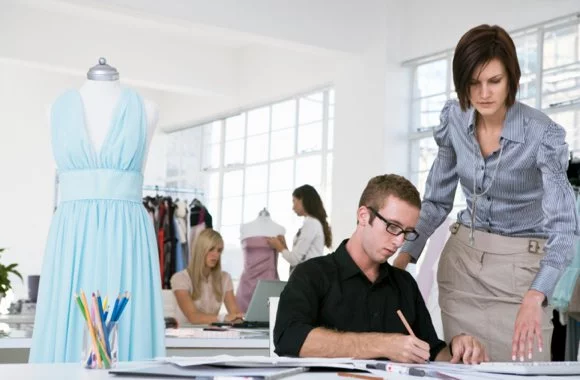 Fashion design requires a combination of creativity, passion, and discipline. But aspiring designers also need a good deal of knowledge about the industry they are entering. That is where the right fashion school can help. Choosing the right fashion college can be difficult and best done considering factors such as tuition costs, career opportunities, and student-teacher ratio.
Students who enroll in a fashion degree program can earn a bachelor's or master's degree. Most of these programs offer a broad range of courses, including liberal arts and degree-specific classes. They may also require an internship component and have study-abroad options in different fashion capitals worldwide.
While many people associate "fashion" with clothing and accessories, a fashion design graduate can work as a stylist, costume designer, fabric manufacturer, or in several other positions.
Choosing the right fashion school is important because it can determine what kind of career you will have after graduation. It is not uncommon for fashion design graduates to find employment in various fields, including advertising, public relations, and modeling. While the degree is demanding and can result in many sleepless nights, it will be well worth it if you love what you do.