Depop
Are you tired of the same old shopping experience and looking for a platform that caters to your unique fashion sense? Look no further than Depop! With its innovative approach to buying and selling clothes, Depop has revolutionized the way fashion enthusiasts connect with one another. In this article, we will explore the ins and outs of De-pop, discover its key features, and uncover why it has become a go-to platform for fashion-forward individuals. So, let's dive in and explore the wonderful world of De-pop!
What is Depop?
Depop is an online marketplace that brings together fashion lovers, designers, and independent sellers from all corners of the globe. Launched in 2011, De-pop has quickly gained popularity among millennials and Gen Z for its unique and curated selection of clothing, accessories, and vintage items. With over 21 million users worldwide, Depop offers a vibrant and diverse community where buyers and sellers can interact, discover new trends, and express their personal style.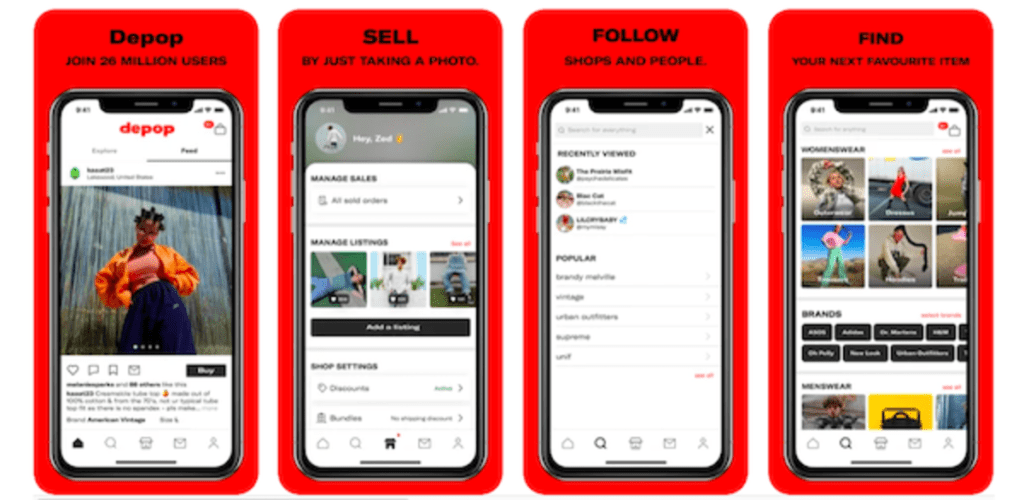 How Does Depop Work?
Setting Up Your Depop Account
Getting started on De-pop is a breeze. Simply download the Depop app from the App Store or Google Play, and create an account using your email address or by connecting your existing social media profiles. Once your account is set up, you can start exploring the world of De-pop.
Navigating the Depop Marketplace
De-pop offers a user-friendly interface that allows you to browse through a wide range of items. From vintage denim jackets to handmade jewelry, you'll find an array of unique and trendy pieces. The platform utilizes a scrollable feed, similar to popular social media platforms, where you can discover items from sellers you follow or explore new sellers through curated collections and hashtags.
Buying on Depop
When you come across an item that catches your eye, simply tap on it to view more details, including the seller's description, pricing, shipping options, and sizing information. If you decide to make a purchase, you can do so directly within the app using various payment methods, including credit cards and PayPal. De-pop offers a secure transaction process to protect both buyers and sellers, ensuring a smooth and trustworthy shopping experience.
Selling on Depop
If you have a passion for fashion and want to turn your closet into a thriving business, De-pop provides an excellent platform to sell your items. Simply snap some eye-catching photos, write an engaging description, and set a fair price for your piece. Don't forget to add relevant hashtags to increase the visibility of your listings. Depop also allows you to communicate with potential buyers through private messages, negotiate prices, and arrange shipping details.
Key Features of Depop
1. Explore Page
The Explore page on De-pop is a treasure trove of inspiration. Here, you can discover trending styles, curated collections, and featured sellers. Whether you're looking for vintage gems, sustainable fashion, or the latest streetwear, the Explore page has it all.
2. Follow and Connect with Sellers
De-pop encourages building a community by allowing users to follow their favorite sellers and connect with like-minded fashion enthusiasts. By following sellers, you can stay updated on their new listings, exclusive offers, and style inspirations.
3. Curated Collections
Depop's curated collections showcase unique themes and styles, making it easier for users to find exactly what they're looking for. From festival fashion to 90s nostalgia, these collections are carefully curated to cater to different tastes and preferences.
4. Hashtags and Search Functionality
Hashtags play a crucial role in De-pop's search functionality. By adding relevant hashtags to your listings or exploring specific hashtags, you can narrow down your search and find precisely what you're after. Whether it's #vintage, #streetwear, or #handmade, hashtags are the key to unlocking a world of fashion possibilities.
5. In-App Messaging
De-pop's in-app messaging feature allows seamless communication between buyers and sellers. You can ask questions about listings, negotiate prices, and discuss shipping details all within the app. This feature fosters a sense of community and builds trust between users.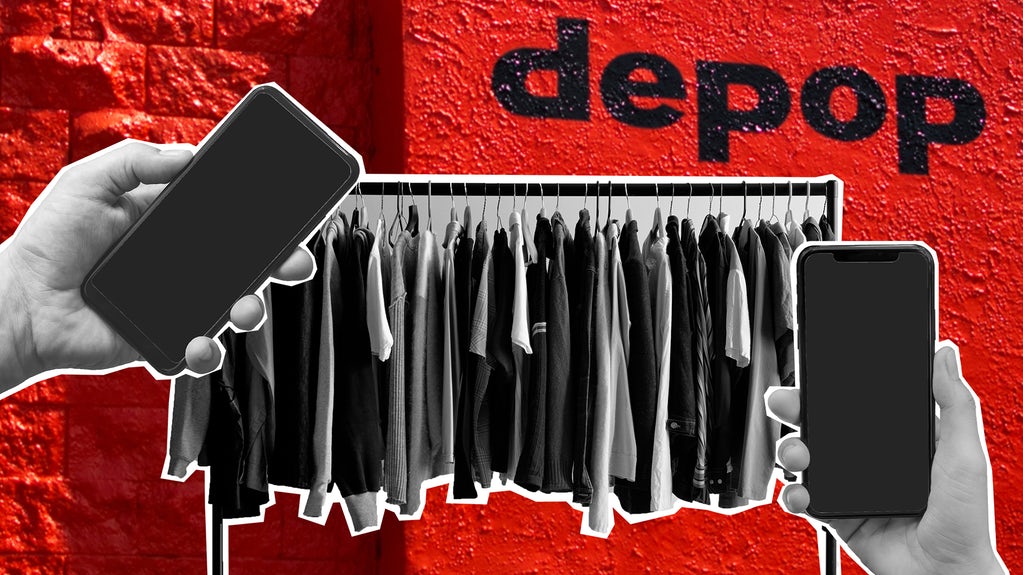 FAQs about Depop
Is De-pop only for buying and selling clothes? No, while fashion is the primary focus of De-pop, you can also find accessories, home decor items, and even art.
How can I ensure the authenticity of items on Depop? De-pop encourages sellers to provide accurate descriptions and images of their items. You can also check the seller's reviews and ratings to gauge their credibility.
Can I return items purchased on Depop? De-pop does not have a standardized return policy, as it depends on the individual seller. It's essential to read the seller's policies before making a purchase.
Can I negotiate prices on Depop? Yes, many sellers on De-pop are open to negotiation. You can send a private message to the seller and discuss the price directly.
How can I boost my sales on Depop? To increase your chances of making a sale, ensure your listings have clear and high-quality photos, accurate descriptions, and use relevant hashtags. Engaging with the De-pop community by following other sellers and leaving comments can also help boost your visibility.
Does Depop offer buyer protection? De-pop provides buyer protection through its secure payment system. In case of any issues with your purchase, you can reach out to De-pop's support team for assistance.
Conclusion
Depop has emerged as a vibrant and trendy platform that caters to the fashion-forward generation. With its unique blend of curated fashion, community engagement, and easy-to-use interface, De-pop offers an exciting alternative to traditional online shopping. Whether you're looking to find one-of-a-kind vintage pieces, sell your pre-loved items, or simply connect with like-minded fashion enthusiasts, Depop has something for everyone. So, why not join the De-pop community today and embark on a fashion journey like no other?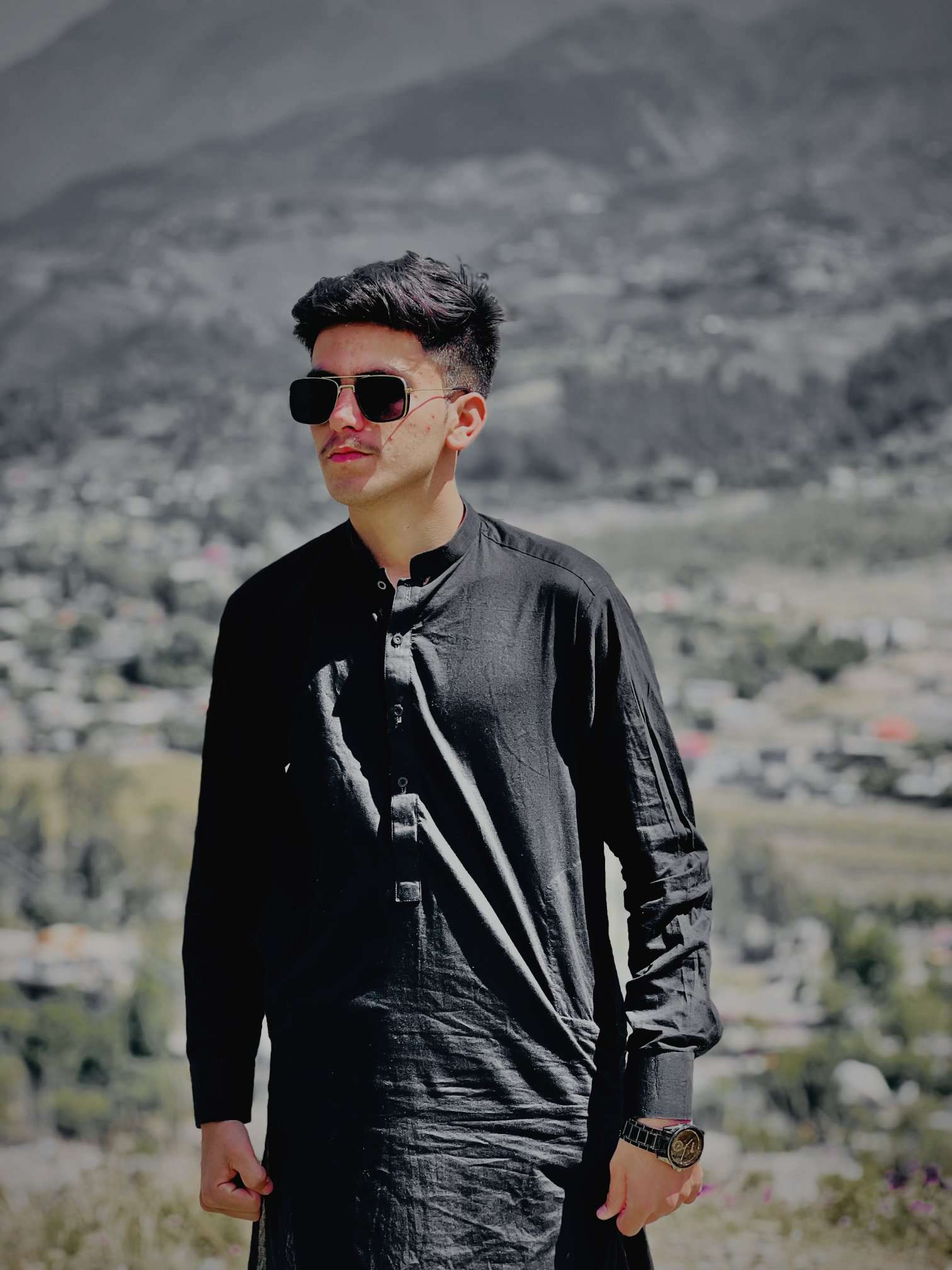 Rocklord is an experienced blogger with a wealth of knowledge and expertise in creating great content. With 5 years of experience in the industry, Rock lord has established himself as a thought leader and influencer in the blogging community. His insightful and engaging content has captivated readers and left them craving for more.
Contact : Rockseo333@gmail.com